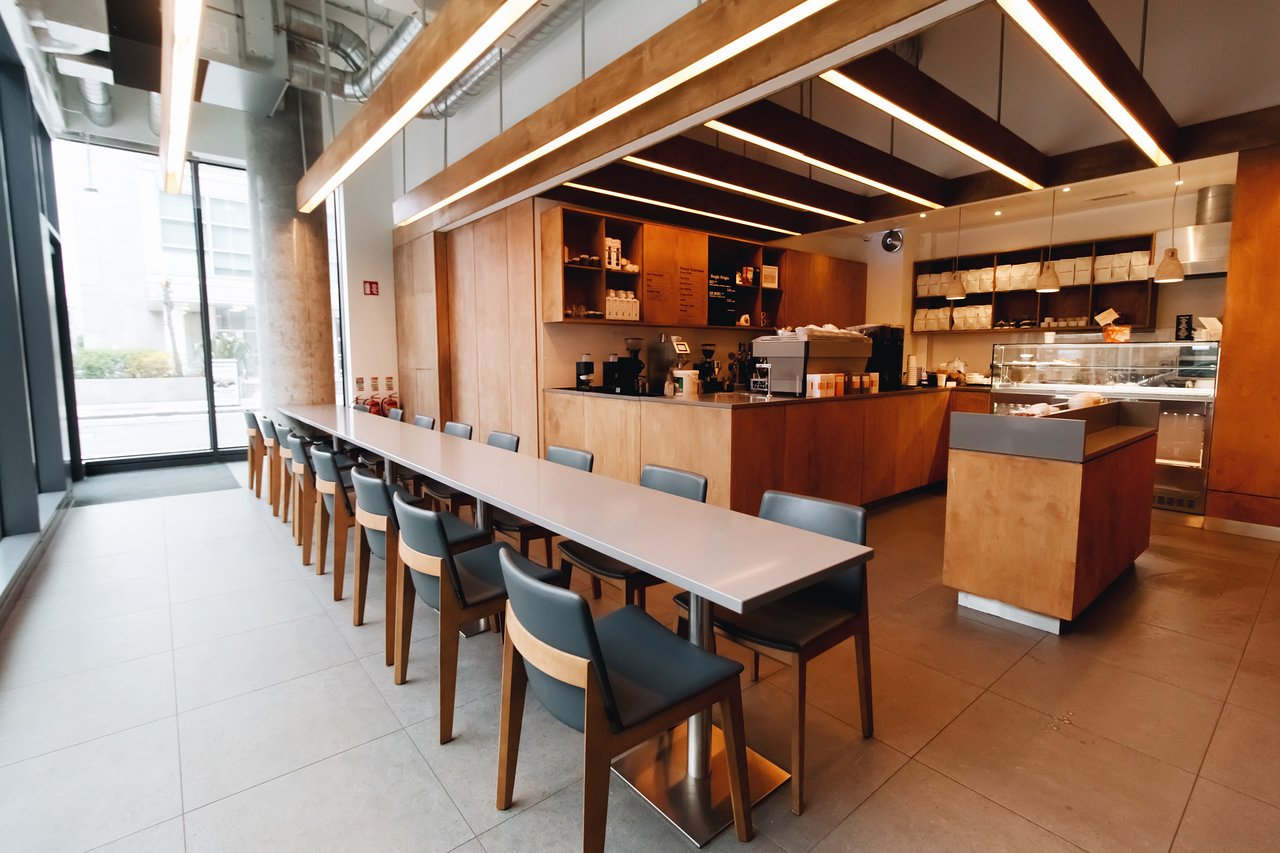 IFSC - Irish Financial Services Centre
Located in the heart of the Irish Financial Services Centre (IFSC) at the entrance of The Exchange Building on George's Dock. This beautifully designed shop is open six days a week - Monday to Saturday.
Whilst we're not exactly new to the neighbourhood - our much-loved mobile unit was brewing coffee in the IFSC for fourteen years before we moved into The Exchange Building - we are thrilled to have a bright, modern and comfortable space for you to enjoy our coffee.
As with our other shops, we collaborated with architect extraordinaire, Chris Boyle, to create and design the look and feel of this new shop. Chris designed our first tiny, pop-up shop back in 2012 within twenty-four hours and on an embarrassing shoestring budget. Several shops later, that unique and original design - or the 'architectural language' as Chris says - has evolved into something truly timeless, stylish, beautiful and unique.
This shop has a full menu of espresso and filter coffees available, along with our freshly roasted coffee beans and brewing equipment for the home brewer. As our biggest shop, we have plenty of comfortable seating inside as well as an efficient to-go service. Freshly baked goods, snacks and lunch items prepared daily in our own Kitchen are also on offer.
We would like to thank all our wonderful customers from our mobile unit on Custom House Quay for supporting us all year round; through whatever the Irish weather threw at us. Coffeeangel IFSC is only 150M from our original location. We do hope to see you and that you love this shop was much as we do!
Visit Us
The Exchange Building, George's Dock, I.F.S.C., Dublin D01 P2V6
Opening Hours
| | |
| --- | --- |
| Monday | 0700 - 1630 |
| Tuesday | 0700 - 1630 |
| Wednesday | 0700 - 1630 |
| Thursday | 0700 - 1630 |
| Friday | 0700 - 1630 |
| Saturday | 0900 - 1500 |
| Sunday | Closed |